Why we love ao dai!
MMany Vietnamese women say the time they feel most beautiful is when they are wearing one of their most beautiful national garments; the ao dai dress. The women's ao dai (pronounced 'ow yai' in Southern Vietnam, and 'ow zai' in the North) most commonly worn today is a form fitting, full length dress, with a long slit from just above the waistline. It is usually made with a mandarin collar, but some versions have lower collars, or other styles of open necklines. This version is worn over comfortable, loose fitting pants/trousers, usually made from satin or chiffon. Men's ao dai are usually looser fitting, and made from thicker silk brocade fabric.
Cultural and historical significance of the ao dai

From the court of the Nguyen dynasty lords, in the 18th century, the beautiful dress known as ao dai, has been through many incarnations. In the 1950s Vietnamese designers introduced a much more form fitting version, and it is this style that remains popular today and become become a symbol of female femininity Today, Vietnamese people will usually wear ao dai for culturally significant events including lunar new year ceremonies/celebrations and weddings and other special occasions. School teachers wear ao dai on certain days, and it is also the school uniform of many Vietnamese students. Often referred to as modern ao dai, shorter, more practical ao dai are now also commonly worn with jeans or a skirt underneath, and are very comfortable for everyday wear.
Ao dai aesthetics

A well made ao dai is generally considered a graceful, flowing dress which accentuates a woman's femininity whilst exposing very little skin.

The full length nature of the dress allows a lot of room for fabric with beautiful printed patterns, embroidery, beading or even hand painting, with almost infinite possibility for creativity — a plain colored ao dai can be a striking look with elegant simplicity.

Usually made from silk or chiffon fabric, these light materials are comfortable, with the full length dress, moving freely with the wearer's movement or the breeze outside. In a world which increasingly embraces casual and skin exposing fashion, the ao dai stands out for its glamorous, tasteful elegance. It is common for an ao dai to show just the smallest patch of skin just above the waistline at times. It is intentional and widely thought to add further sensuality to the ao dai).
A well made ao dai is a work of art

There is something about a skillfully handmade product, that machines will never match. It is difficult to describe, but a bespoke piece of clothing, unique to our own bodies, is a pleasure to wear every time we put it on.

Reputable tailors with years of experience seem almost like magicians in their ability to create the perfect fit, with one, or in rare cases, no fittings (as is the case with us, mark&vy ao dai!)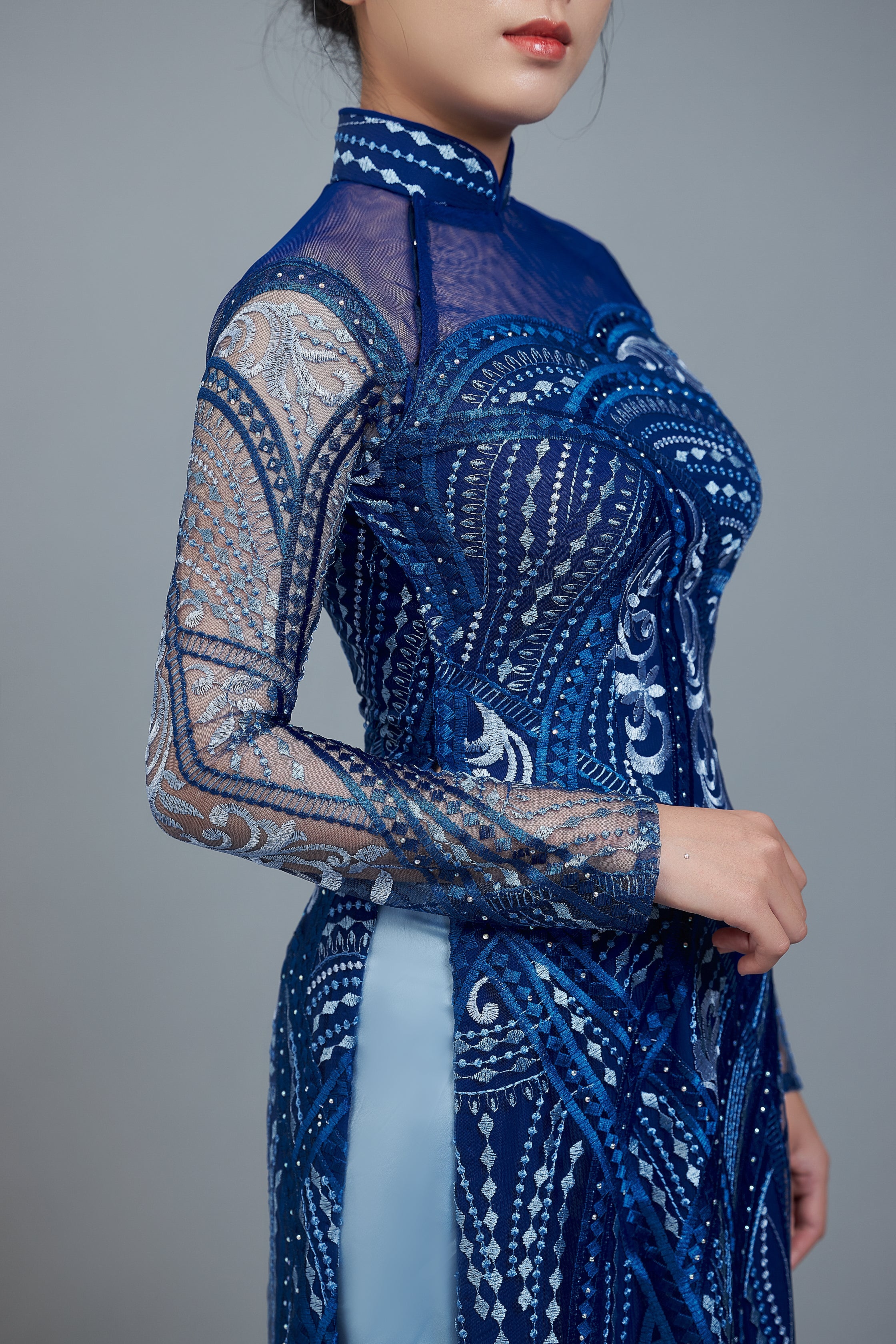 Latest Ao Dai Collection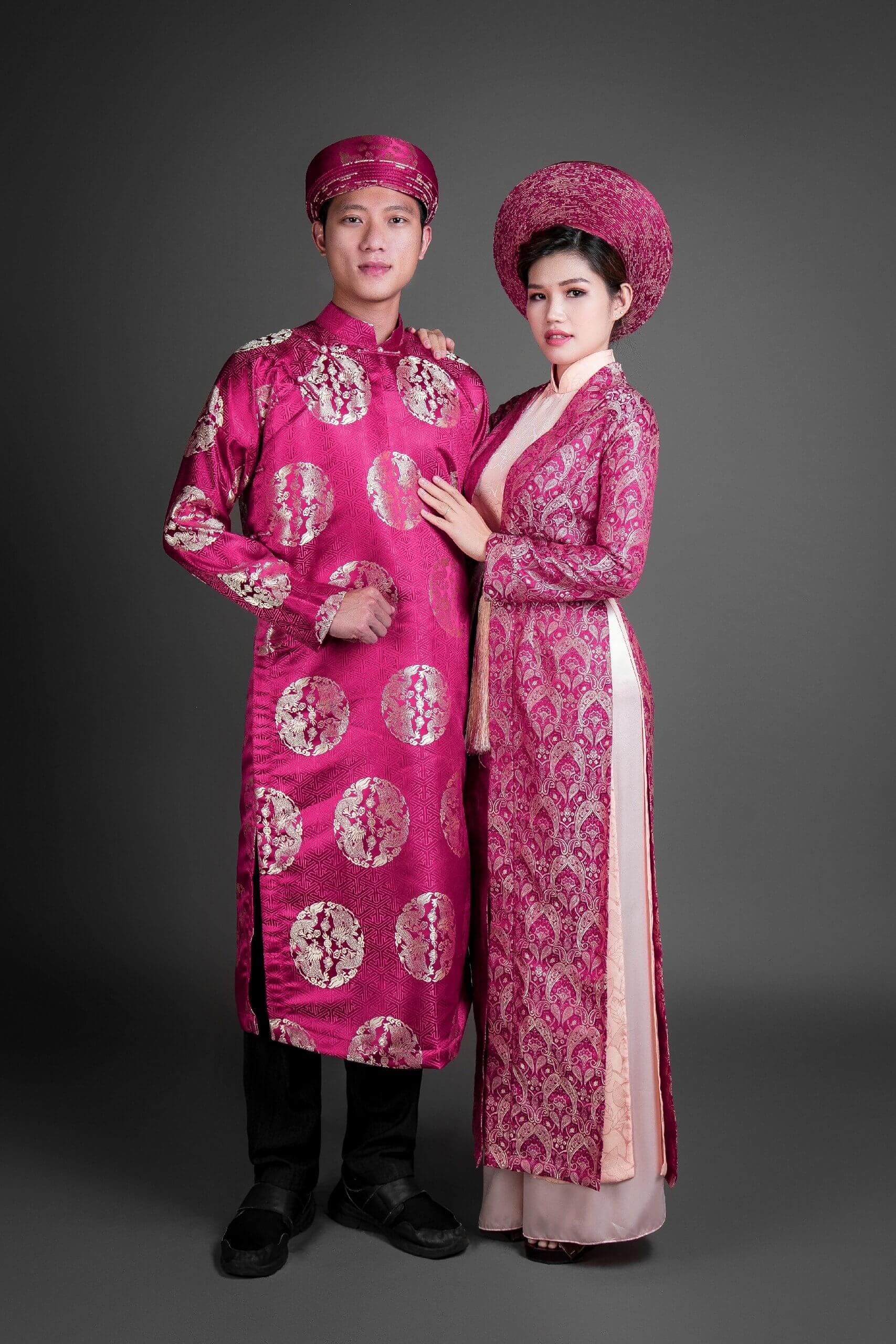 Wedding Ao Dai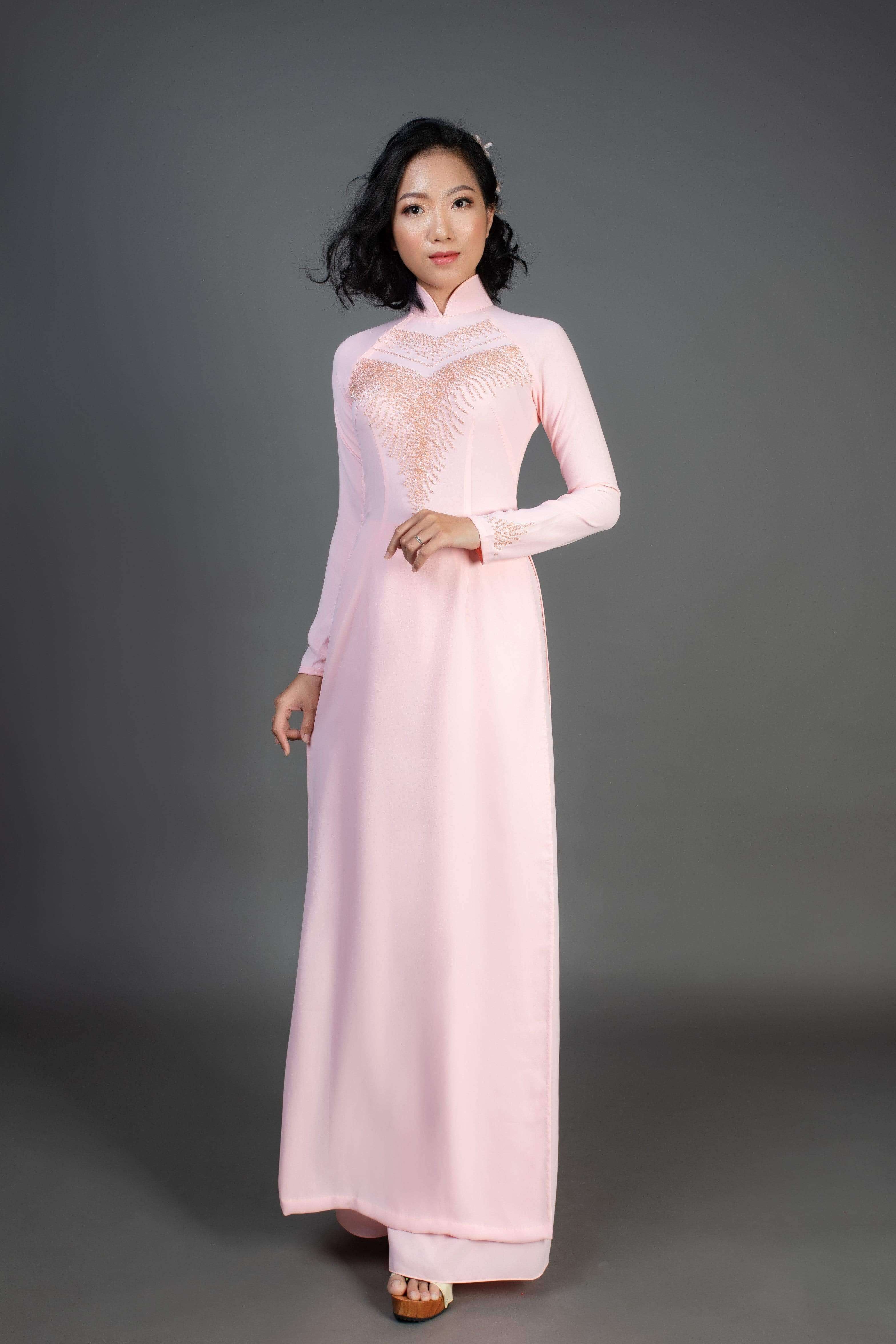 Women's Ao Dai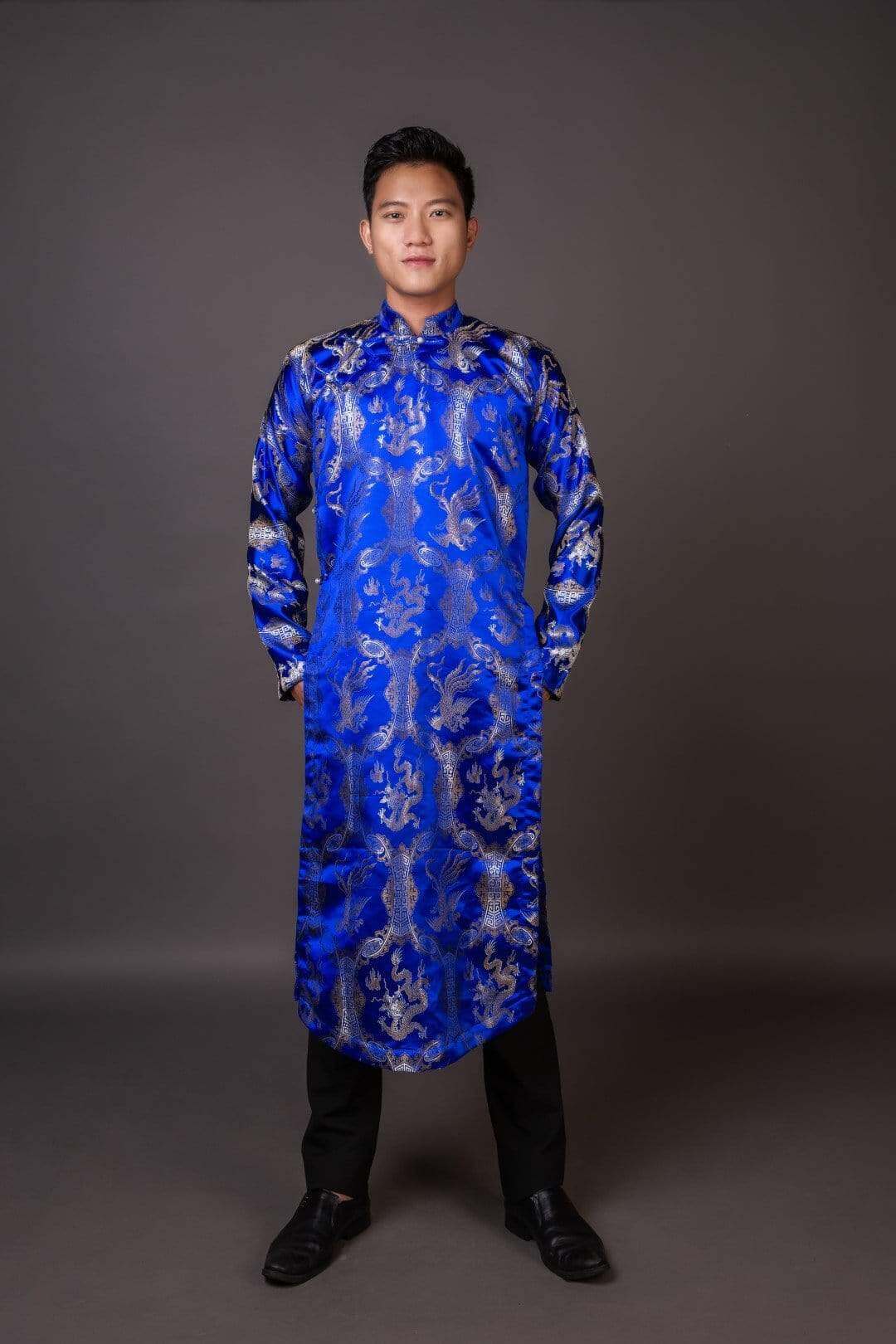 Men's Ao Dai